"We all have to take a step back and think about, as leaders, what are we doing personally as CEOs and what are our companies doing to make the world a better place?" – Nancy MacKay
Dr. Nancy MacKay and her husband didn't originally set out to create a B Corporation.
However, when your founding values are the triple-bottom-line, people, planet, and profit, it's an inspiring path worthy of taking.
On September 26th, 2018, MacKay CEO Forums, a Vancouver-based peer learning organization for Canadian CEOs, executives, and business owners, announced their new B Corporation certification. Although, it wasn't a quick journey.
"I first heard of B Corp about two years ago", Nancy said in an interview with Elevate, "but we didn't take action". If you've ever looked into becoming a certified B Corporation, you know that the guidelines and assessment are quite rigorous. It takes immense work to not only think about every chain of impact that your business has but to improve the aspects that aren't quite up to standard. So, even while Nancy and her team were exemplary in upholding their values, it wasn't until about a year ago until they jumped into the daunting certification process. That is, thanks to the help of a couple eager MBA students.
However, long before that process began, Nancy was focused on her impact in the world. She went from a Ph.D., to research and teaching, to starting MacKay CEO Forums, where her dream was and still is, "populating the world with inspiring leaders".  Since 2005, Nancy, her husband, and their team have poured themselves into this business. They've grown to now support over 1000+ executives and leaders today through 50+ Forum Chairs who lead peer groups across Canada.
Right from day one, Nancy realized the potential of this business, and the wide-reaching platform that it created, to impact nonprofit leaders as well. Thinking back to the initial conversations with her husband, Nancy remembers saying, "as we grow our company, I want to be able to support the not-for-profit world's leaders because they have such a huge impact on some of the world's biggest problems. And so, as we grow MacKay CEO Forums I want to be able to sponsor a not for profit charity CEO or executive in every single one of our peer groups across Canada." And that's what they've done.
Today, they even have a waitlist for nonprofit leaders to be sponsored in their peer groups. This core mission helps underfunded, undersupported, nonprofit leaders who have extraordinary pressure and yet minimal guidance.
Their vision goes further though, and becoming a B Corp means so much more. Nancy is also driven to inspire gender diversity in business leadership and to inspire more women to lead and grow companies. "We're proud of having 32% women in our peer groups, which is more than any other peer group on the planet. And, we've set a goal to get to 50% women participants by 2020, which is a big crazy idea and we're committed to it," Nancy explained.
It's obvious that MacKay CEO Forums portrays the mindset that a purpose-driven business needs. But beyond the mindset, B Corp certification offers two things to any business. It helps inspire all businesses to strive for a better state and think about every corner of the organization's impact. And second, it provides a measuring stick and a platform for transparency that uses a common language to identify credible businesses. Businesses shouldn't strive to "be a B Corp", they should strive to care. To put people first. To put the planet first. You should use B Corp certification as a guide to help you do it all better, and do it together.
MacKay CEO Forums started with the values and mission. This was the mode of operation. Only then did they find out about B Corporation Certification. But as any CEO knows, urgent and important tasks make it hard to dive into a process like this. Thankfully, Nancy was approached by an executive MBA student, whom she held in very high regard. The student said, "you know what, Nancy? My team and I are looking for a project to do. Is there something that would be helpful for MacKay CEO Forums?"
Nancy thought, "wow, I can get a bunch of super smart, very successful executive MBAs coming together and helping me figure out if B Corp is something that MacKay CEO Forums should be investing in and getting behind." Nancy received their report one day before heading off to the airport. She read the entire thing on the flight and decided that day it was something they had to do. It was a no-brainer.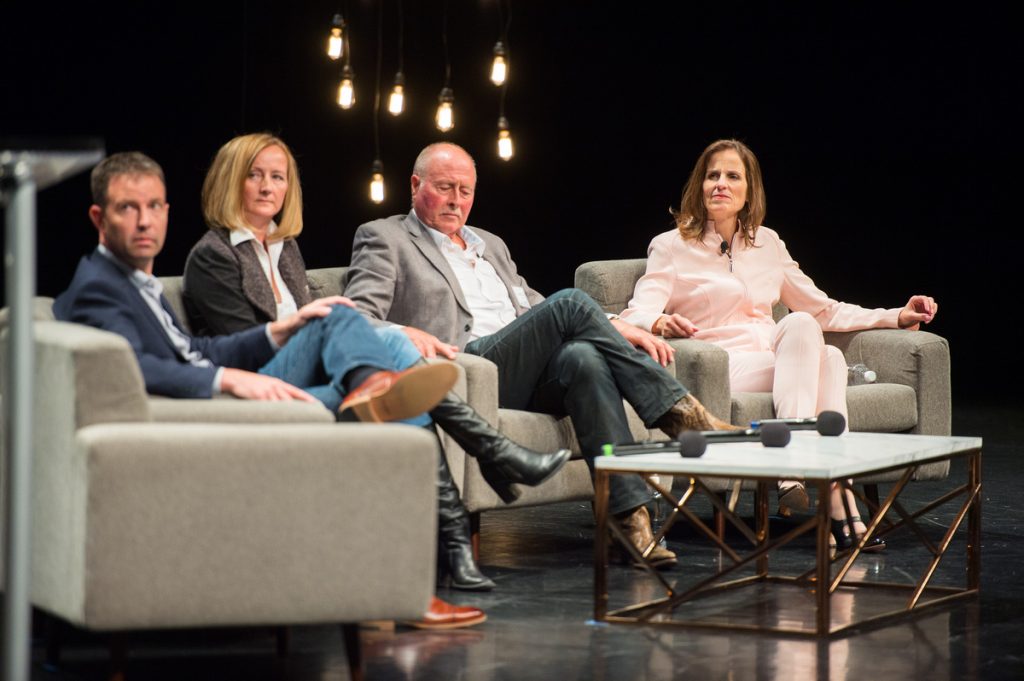 You might ask, why the original hesitation? The nature of their business made this a slightly more complex decision than for some others. Because they have a platform with over 1000+ CEOs and business owners, MacKay CEO Forums is a role model and an example of how business should be done. This means that if they were to take this on, it meant bringing a level of transparency, leadership, and teaching to help others see the mission clearly and do the same. She also needed full organization buy-in and follow through.
Getting certified is much more than a CEO's job. It requires the input of every person in the organization. With a sense of pride, Nancy described how her team, with guidance from B Corp consultants, was able to pull together and complete the certification – a testament to how the values run through the organization.
With that, MacKay CEO Forums is excited to sit among the roster of inspiring Vancouver companies who hold the B Corp designation.
And just what does inspiring look like? If you ask Nancy…
"Inspiring leaders take big ideas, they execute them and they deliver extraordinary results – and the way they do that is time mastery. Time mastery is all about having leaders be able to show up every day as inspiring leaders and not sacrifice their health, not sacrifice their important relationships, and not sacrifice being able to give back."
Learn more about the programs and events offered from MacKay CEO Forums at https://mackayceoforums.com
Images courtesy of MacKay CEO Forums