Bringing a new pet into your house is an exciting event. Maybe you've been thinking about it a long time, or it might be a new idea for you. Either way, this event might just help you find that perfect match!
"Every animal deserves their furry-tail ending! That's why the BC SPCA is teaming up with Hill's® Pet Nutrition on Saturday, Oct. 13 to present "Fall Head Over Tails in Love." During this one-day event, animals in our care will be able to go to a loving home at a reduced fee. Domestic animals, like dogs, cats, kittens, rats and rabbits will be eligible for 50% off the adoption feeand BC Pet Registry fee. Discount rates for any farm animals will be decided on a case-by-case basis. The discount will be honoured at branches across the province where adoptable animals are staying."

The BCSPCA assisted nearly 50,000 animals in 2017, including helping individuals and families to adopt over 15,000 pets. While they do a great job of caring for these animals before they are adopted, they need a loving, forever home. Not only does adopting help out that pet in need (and save you a little bit of money in the process), it also allows the BCSPCA to free up space in their facilities to find and shelter new animals that need help. Here are a few more stats of the great work you would be supporting: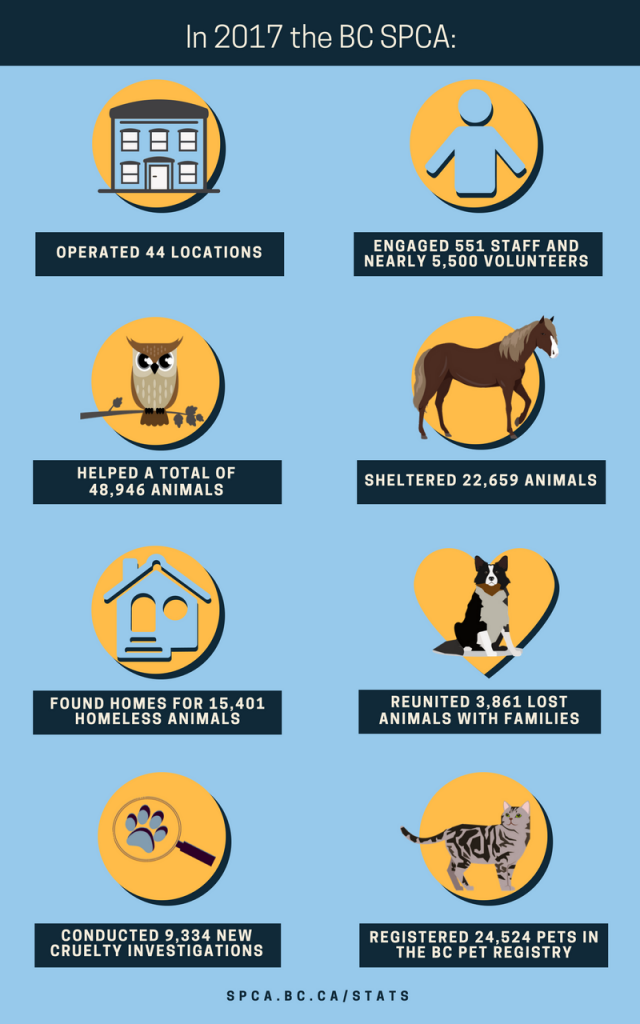 Even though this is a promotional event with reduced fees, standard adoption practices will still be in effect. This includes the usual processes to match the best people to the right pets. A new animal can bring warm feelings into your home, but it comes with responsibility. If you are considering this, feel free to check out BCSPCA's pre-adoption tips to see if you're ready to adopt.
And if you're as dedicated to animals as this one Instagram commenter is, you might find your way to an animal no matter what:
"Wife: This could be me and Kitty Sagert if you weren't such a friggin tyrant who denies me animals"

"Husband: One day when we get a house you'll have your kitties"

"Wife: Maybe I'll just get a new husband"
https://www.instagram.com/p/BomhWN1HTc4/?utm_source=ig_web_copy_link