In one comprehensive strategic plan, lululemon, the Vancouver-based athletic wear company, has just released 12 ambitious goals for social and environmental impact. The 2020 Impact Agenda is a big leap forward for the publicly-traded company in bringing so many of these important issues into concrete action steps.
The company has long been a leader in athletic wear and has continued creating community and addressing health and environmental issues. Though in the scrutiny of being a publicly company, its past is peppered with scandal and controversy that has left a bad taste in the mouth of many.
"lululemon has a unique opportunity, responsibility and platform to drive meaningful change. We share our Impact strategy against the backdrop of the COVID-19 pandemic, a global climate crisis, and systemic inequities in our society," states Calvin McDonald, Chief Executive Officer in a press release.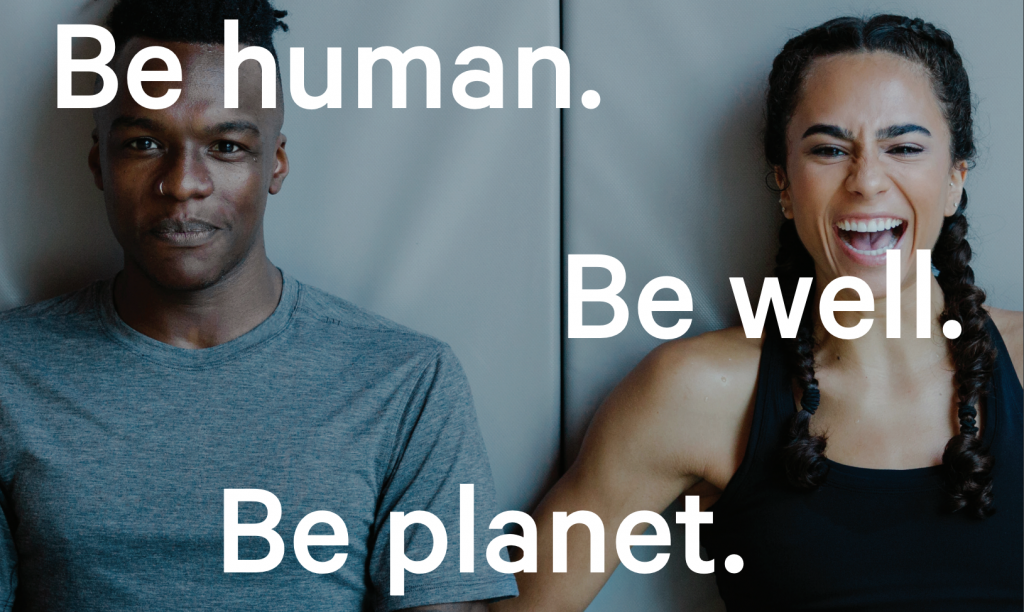 This is a sentiment that's been permeating organizations of all size and we've been seeing a gradual rollout of new impact initiatives as a result. lululemon's particular goals fall under three categories, Be Human, which focuses on social issues, Be Well, interested in wellness, and Be Planet, environmental action.
The goals announced range from investing $75 million USD into local and global communities by 2025, and sourcing 100% renewable electricity to power the company's operations. Though also included a questionable sounding goal of ensuring "at least 75% of its products contain sustainable materials by 2025".
The vague language of "contain sustainable material" leaves a lot to be desired. Although, diving into the details in their full plan, it seems to be more appropriately "at least 75% sustainable materials for our products". We'll stay optimistic and hope it's the latter.
With a plan of addressing racial diversity, gender equality, product sustainability, community involvement, energy, and resource sustainability it will be a tall order to implement.
The lululemon Impact Agenda also serves as an important example of the attention to detail and comprehensive actionable items that organizations of all sizes could implement.
The full list of goals announced under the three categories
Be Human
Inclusion, Diversity, Equity, and Action: Reflect the diversity of the communities the Company serves and operates in around the world by 2025.
Employee Leadership Offerings: Be the place where people come to develop and grow as leaders by 2023 including actions such as providing leading mental wellbeing training to all employees globally by 2021.
Employee Pay Equity: Achieved 100% gender pay equity, and will expand to full pay equity for gender and race by 2022.
Supporting People Who Make Our Products: Provide empowerment programs covering a range of issues, including human rights education, resilience and wellbeing practices to more than 100,000 workers across its supply chain by 2025.
Be Well
Wellbeing for All: Provide access to tools that embrace mindfulness and movement practices for more than 10 million people globally by 2025.
Scale Here to Be and new programs: Invest $75 million USD in its global and local communities by 2025 to drive impact through direct funding, partnerships, and advocacy.
Create a Centre of Excellence: Establish a Centre of Excellence for social impact by 2021.
Be Planet
Sustainable Product Innovation: 100% of the Company's products will include sustainable materials and end-of use solutions by 2030.
Sustainable Materials: Ensure at least 75% of its products contain sustainable materials by 2025.
Circularity: Offer guests new options to extend the life of its products by providing resell, repair, and/or recycle options by 2025.
Climate Change: Source 100% renewable electricity to power the Company's operations by 2021 and reduce carbon emissions across its global supply chain by 60% per unit of value added, meeting its Science-based Targets by 2030.
Water and Waste Reduction: Reduce its freshwater use intensity by 50% to manufacture its products and reduce single-use plastic packaging by 50% by 2025.