The Downtown Eastside (DTES) of Vancouver is home to many social enterprises and many people who rely on those social enterprises, not only for their services but for employment as well. As anyone would suspect, 2020 was a tough year for many of these businesses, but a couple have actually come out ahead.
On March 8, 2021, Buy Social Canada and Voor Urban Labs announced the release of the Downtown Eastside Social Enterprise Impact Report 2020, which surveyed 28 social enterprises in the area. The data helps illustrate several problem areas, that are likely true outside of the social enterprise sector as well. While the data isn't a one-to-one comparison over the years, it does bring together enough evidence to highlight key issues, such as significantly reduced employment opportunities for people with barriers.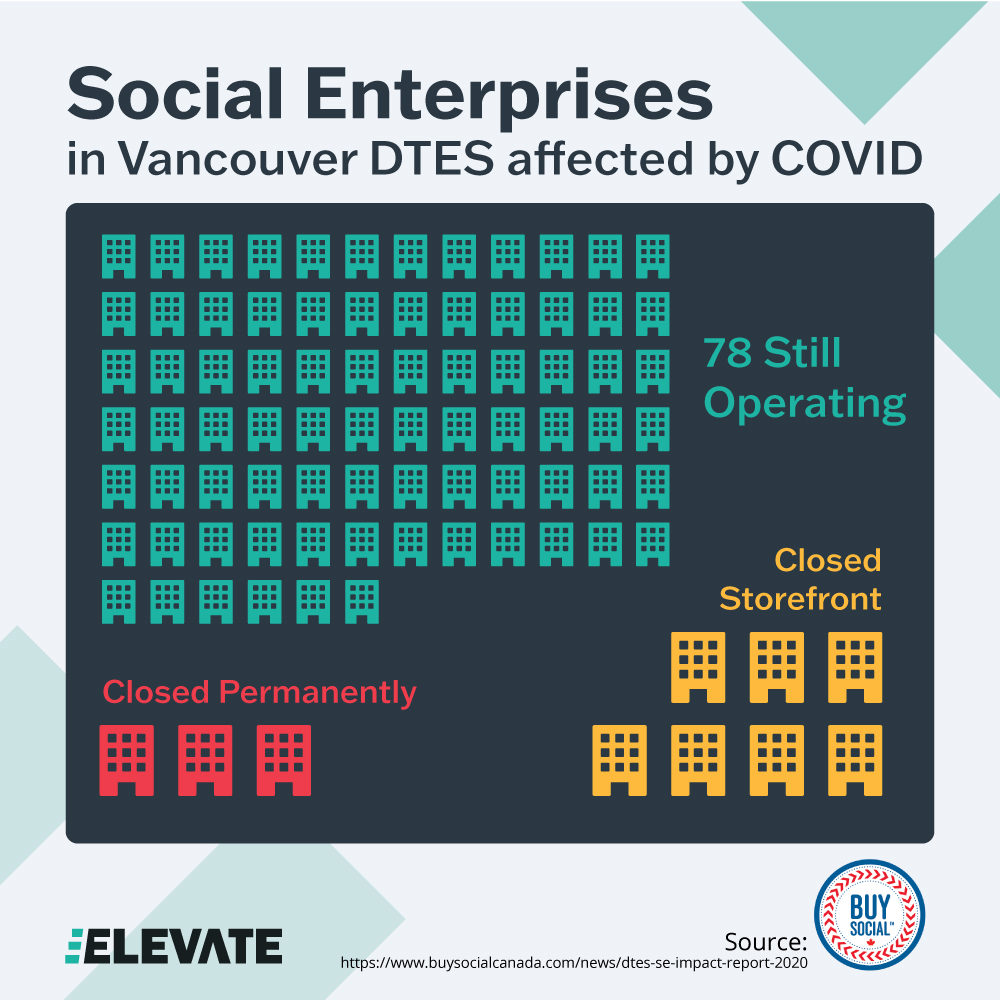 Of the 88 organizations studied, 10 organizations had to close their storefronts entirely, and 3 of those organizations have permanently closed as a result of the pandemic. The hardest-hit organizations were predominantly Indigenous-owned or served many Indigenous residents, though this was not represented within the data directly.
"Two social enterprise businesses that shuttered support Indigenous women escaping violence: Rozene Cleaning and Feral Strength," they write in the report. "As well, the Vancouver Aboriginal Friendship Centre's Indigenous-owned social enterprise bicycle repair shop has not survived the pandemic, resulting in low-barrier jobs lost and a community service shutting down."
Because of these anecdotal findings, Buy Social Canada is encouraging everyone to move towards race-based data collection.
"The survey data shows local workers facing barriers have reduced opportunities for full time employment versus part time employment pre-pandemic and even further reduced opportunities during the pandemic. These structural inequities were highlighted from COVID-19 when administrative and managerial positions (which based on observations, are disproportionately held by white people without barriers to employment) continued to function while front counters and front doors were closed to local residents."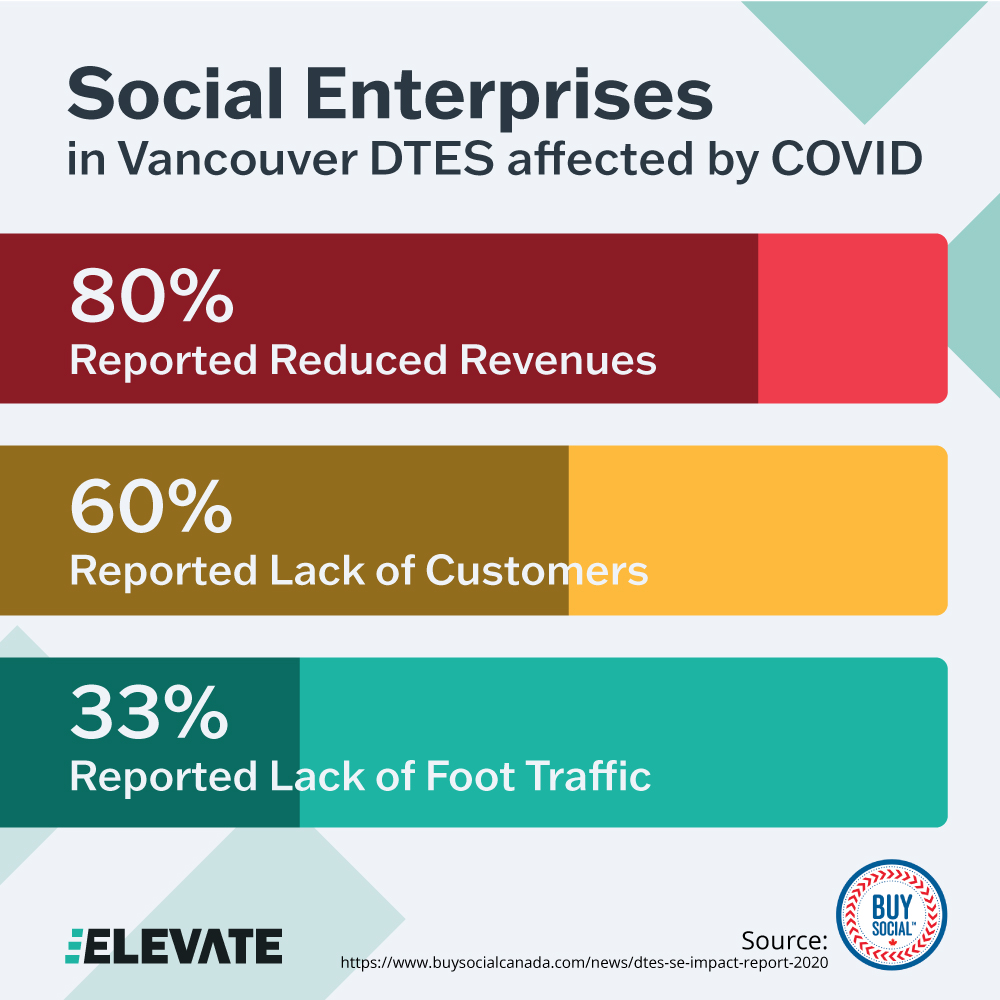 While not every organization was negatively impacted by the pandemic, 80% of them reported reduced revenues, with 60% reporting a lack of customers, and 33% reporting a lack of foot traffic going by the business.
So which social enterprises were able to pivot, and accelerate during the pandemic? CleanStartBC is one of the most notable examples. They were able to scale up COVID-19 sanitation services following the demand after safety regulations were announced.
For more information about these issues and the recommendations to use social procurement to speed up recovery, read the full report published by Buy Social Canada here.